The World's Largest Green Roof Coming To Silicon Valley
The Rise —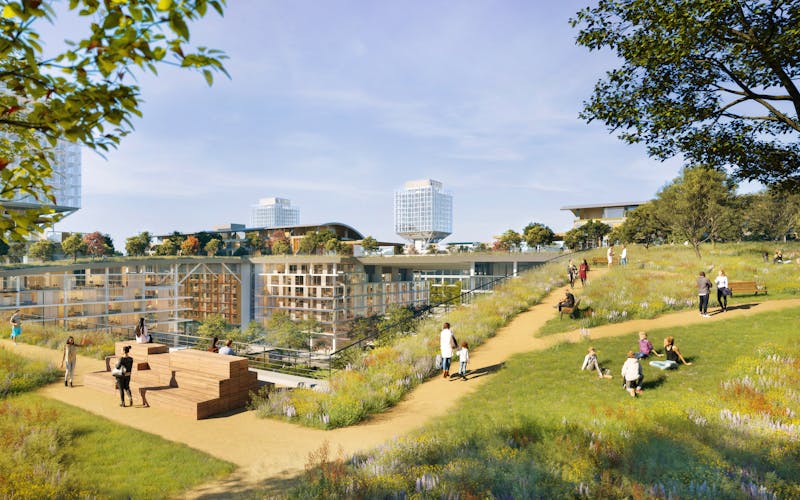 Blurring the boundary between the natural environment, groundbreaking architecture and sustainable design, The Rise's 40-acre network of parks, plazas, playgrounds, pathways and trails seamlessly connect the community with nature.
At 29-acres, the world's largest green roof will be defined by vista points and plaza overlooks, recreational lawns, family picnic areas, children's playgrounds, seating areas, an informal amphitheater, and miles of paths and trails, providing neighborhood connectivity at the green roof level. The Rise seamlessly bonds residents and visitors with nature while forming an inspired connection between Bay Area sight-lines and the vibrant plazas and cityscape below.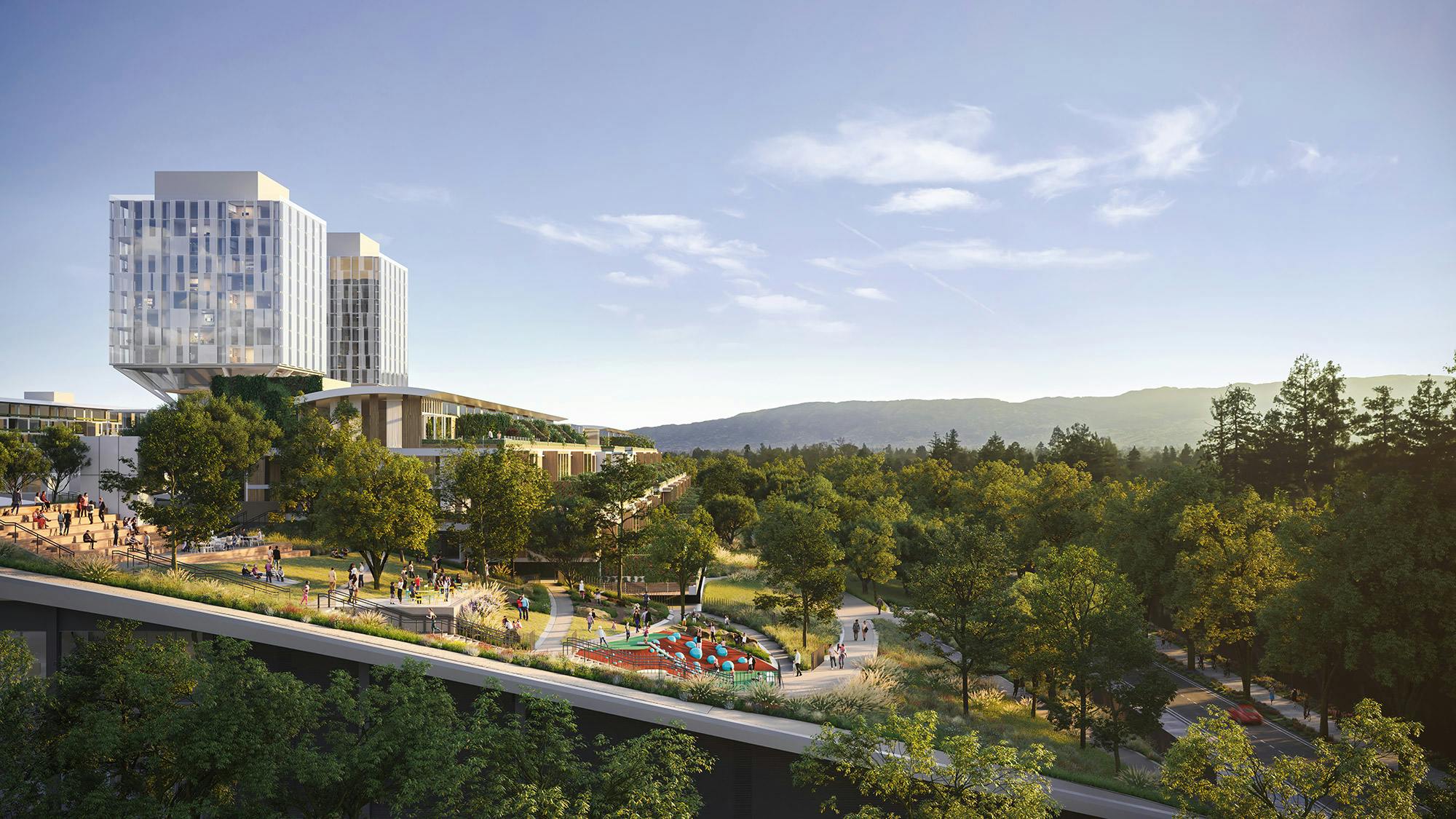 The Rise's people-friendly design incorporates an extensive 6-mile trail network to provide easy accessibility throughout the new town center for both pedestrians and cyclists, encouraging healthy lifestyles and sustainable community design. Designed to be integrated with future regional bikeways and transportation systems, The Rise is committed to providing safe and convenient alternatives for traveling to and from the city center.
We encourage you to share your thoughts on Parks and Trails at The Rise by completing our community survey at your convenience.