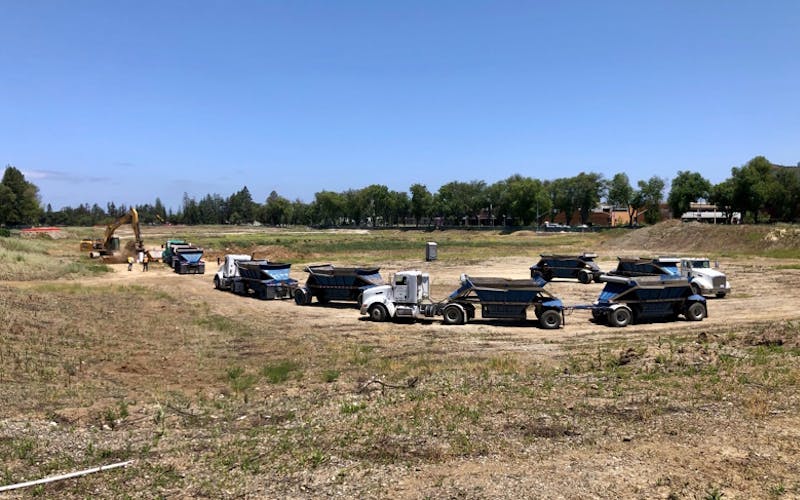 Dear friends, neighbors, and supporters,
After an extended period of diligence and preparation, we are very pleased to announce that our team is moving forward with the next phase of construction activity at The Rise in Cupertino and removing contaminated soils from the site.
This next phase follows a two-year voluntary effort working with the County of Santa Clara Department of Environmental Health to establish the highest and most rigorous environmental standards and ensure delivery of a clean and safe development as we proceed with ground-disturbing work and construction later this year.
The purpose of this effort was to work with a public agency to identify, assess and plan for the comprehensive removal of any soils that may be considered contaminated from former uses at the Vallco mall site, such as the former Sears Automotive Center. We undertook a thorough review of historic site uses and prior soil investigations, performed new sampling and analyses to fully characterize the site's current condition, and with the County composed a site management plan for the general clean-up of the site that also establishes protocols for health and safety, construction management, dust and vapor control, and stormwater pollution and prevention to be employed throughout the construction of The Rise.
Over the next several weeks, and in strict compliance with the County-approved site management plan, we will be removing those identified contaminated soils. We are doing this separately from other upcoming construction sequences on purpose and to be fully transparent, in response to the concerns expressed by some members of the public about how this soil removal work would be carried out. Only after the removal is complete will we look to resume utility work and commence mass excavation later this year. To stay up to date on specific construction activities and our progress, please email construction@therisecalifornia.com.
We are fortunate and grateful to be moving forward, in delivering this world class project in the heart of Silicon Valley. As economic uncertainty has caused other major projects throughout our region to pause work, it is important that we continue to work together to move forward. If we can, we will all someday soon enjoy the benefits of this important project and our collective good work.
Sincerely,
Reed Moulds, Managing Director, The Rise Project Executive
Sand Hill Property Company