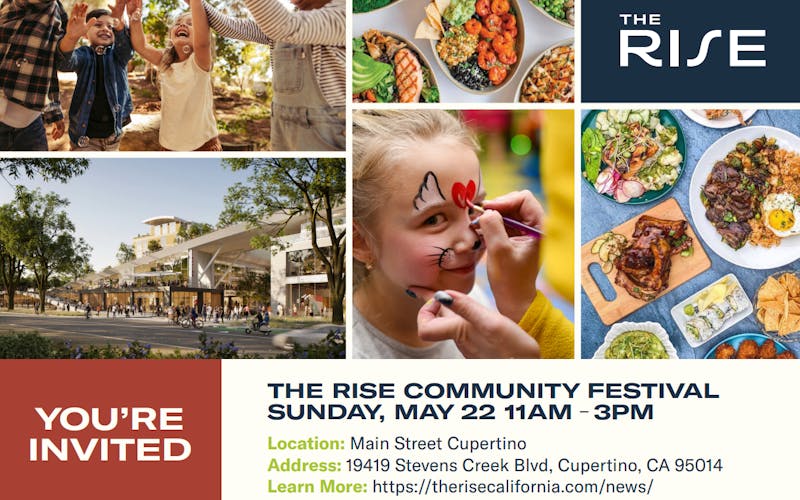 Thank you for your continued support and enthusiasm in helping shape the programming and finer details at The Rise. I am continually inspired by the forward-thinking ideas shared in our discussions and for your survey responses that tell us how you envision yourself here – for work, entertainment, shopping, dining and recreation. I am particularly pleased, even humbled, to hear from so many of you who are planning to make this extraordinary place your permanent home. There is no higher compliment.
We recently held a small gathering with a few local supporters who have been deeply involved with the project's evolution for a first introduction to The Rise and to connect in person for the first time in more than two years. It was a remarkable experience to be together again discussing our shared future, and to share the details and plan refinements that your feedback has helped bring to life.  It's an experience I am eager to share with the entire community.
I am thrilled to invite you to an upcoming celebration in the square at Main Street Cupertino on Sunday, May 22 from 11am to 3pm. It's a chance for us all to celebrate being together once again, for you to see first-hand the exciting opportunities that await this community at The Rise, and to express our thanks for your contributions and support over the years. The first of many, to be sure.
I hope you will make plans to bring your friends and join us at this festival as we celebrate this vibrant destination coming to life in Cupertino – a fully connected city center, where nature, culture and community come together. The festival honors the spirit of The Rise, a new place for well-being, with homes for all lifestyles and life stages, and workplaces that reimagine the traditional experience. There will be music, entertainment for kids, tastings from several of our wonderful Main Street restaurants, and a chance to meet the project team, ask questions and learn more about the project, and see our latest design details up close. There will also be opportunities to sign up for our housing interest list and to take our surveys around entertainment, parks, playgrounds, open space and retail programs as we continue to put the finer points on the plans.
Please click here to RSVP and reserve your spot. We are asking everyone to RSVP to ensure we have the appropriate food and supplies to accommodate everyone. 
Thank you again for you interest and support over the years. I hope to see you later this month as we celebrate both being together once again and the bright future ahead of us at The Rise.
 Sincerely,
Reed Moulds, Managing Director
Sand Hill Property Company