A World-Class Retail Destination on The Rise
The Rise —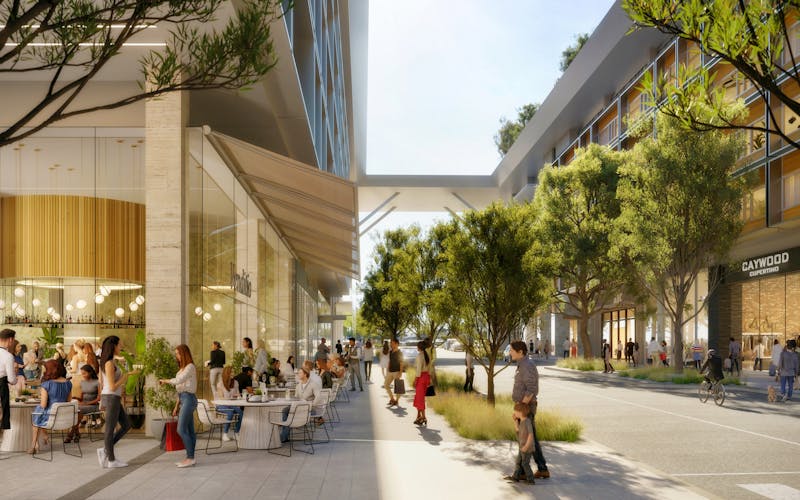 Poised to become one of the country's most celebrated retail destinations, The Rise will be thoughtfully composed of distinct districts that balance verdant serenity with urban energy – a place that is both sophisticated and casual; familiar and forward-thinking.
Offering a highly curated mix of flagship, boutique and artisan retailers, The Rise will be where the world's most innovative and socially conscious brands showcase their products in exciting and engaging ways. Chef-driven restaurants and eateries will cater to every taste and occasion, while new fitness and wellness offerings invigorate both body and soul, complemented by an array of programmed activities throughout the plaza, park and trail network.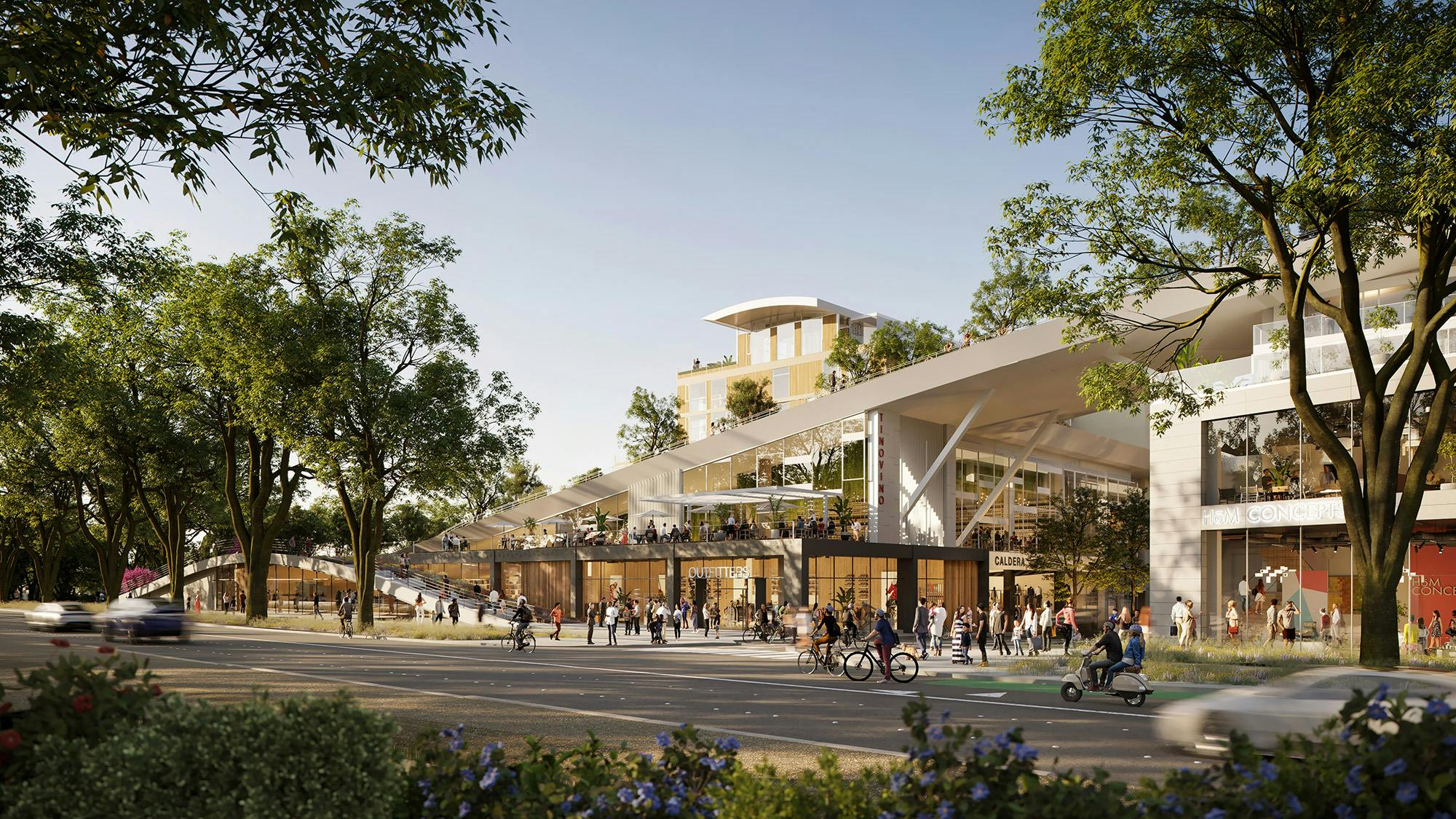 The residents of Cupertino will see the best of their community – past, present, and future - represented in this new town center. From street-level boutiques along Wolfe Road to happy hour cocktails in the plaza to outdoor yoga on the rooftop, each element will present unique experiences to enjoy and new reasons to return. 
We encourage you to share your thoughts on retail, dining and entertainment at The Rise by completing our community survey.