A Bold Vision Coming to Life in Silicon Valley
The Rise —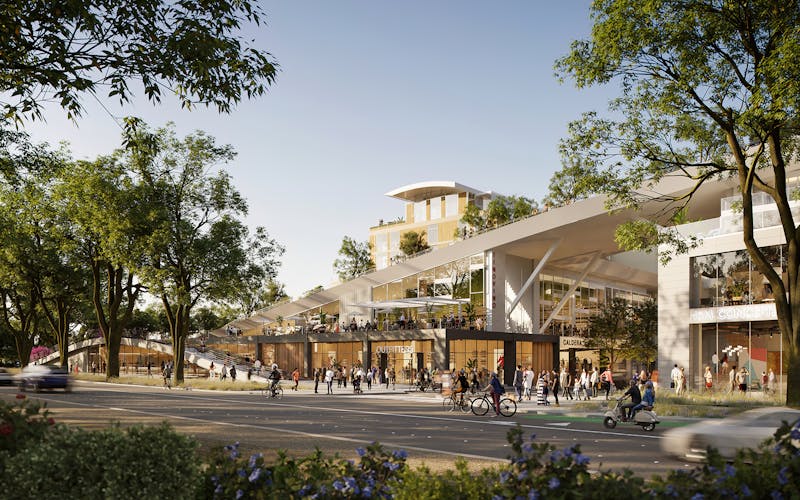 A series of renderings reveal a first look at The Rise, a once-in-a-generation development destined to become one of the country's most celebrated city centers. The Rise is the new symbol of the California Dream; where culture and diversity are revered, people find connection with nature and community, year-round indoor-outdoor living provides limitless opportunities and innovation is celebrated.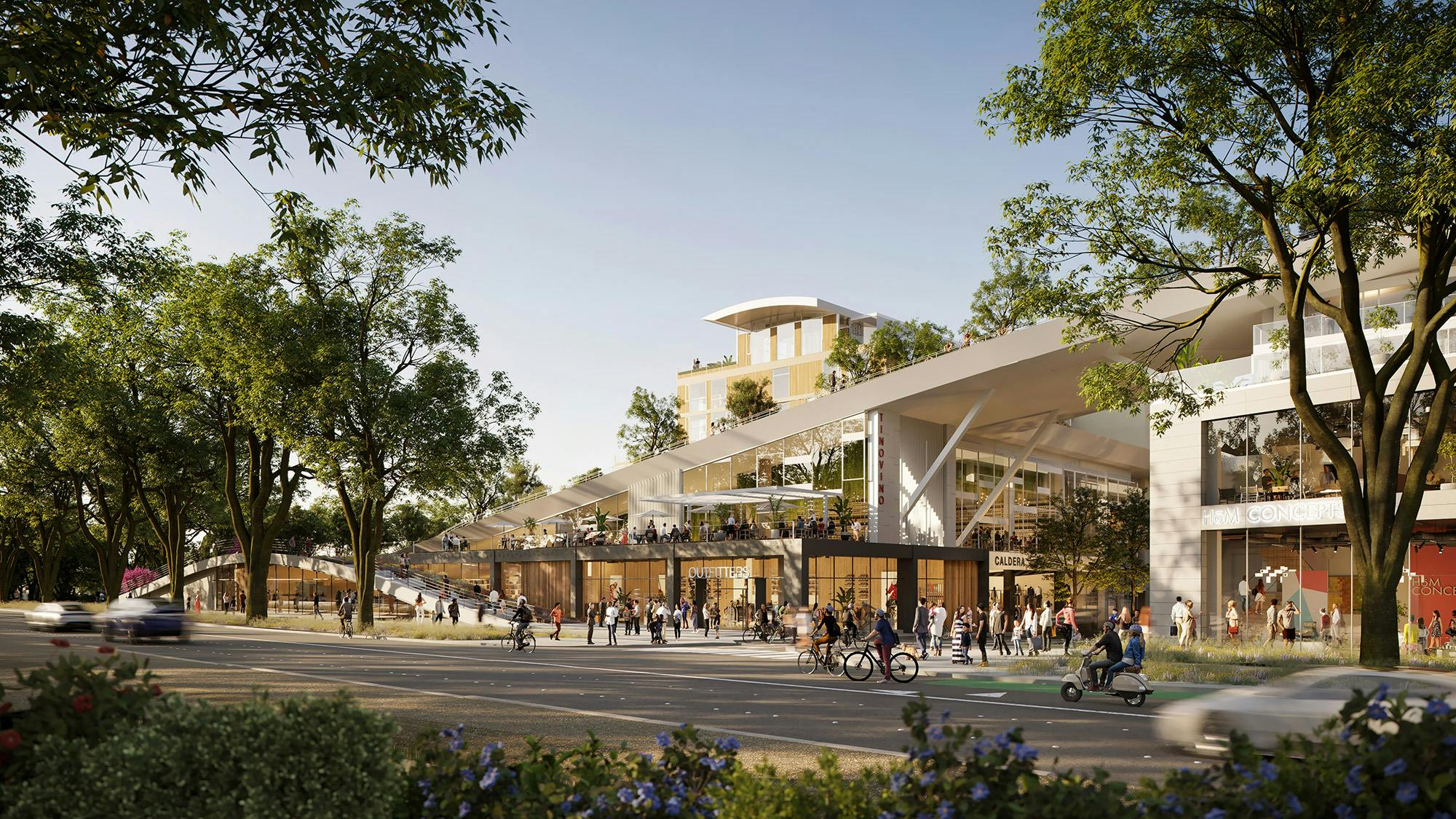 The Rise is a fully connected town center designed by Rafael Viñoly Architects with over seven million square feet of retail, dining, entertainment, residences, offices and park space.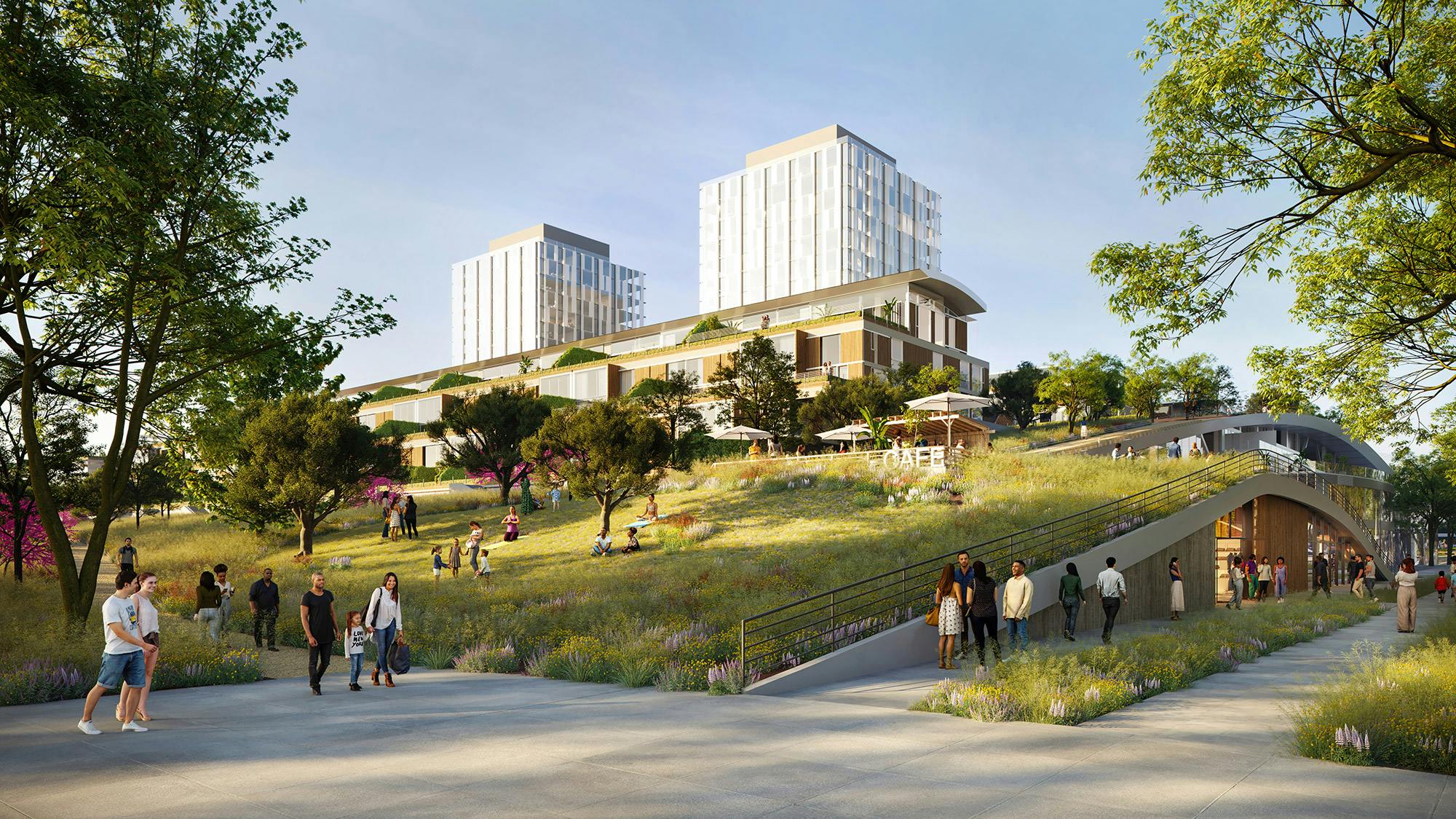 Rising naturally from the valley floor to connect all elements of the development, the 29-acre green roof will be the largest in the world.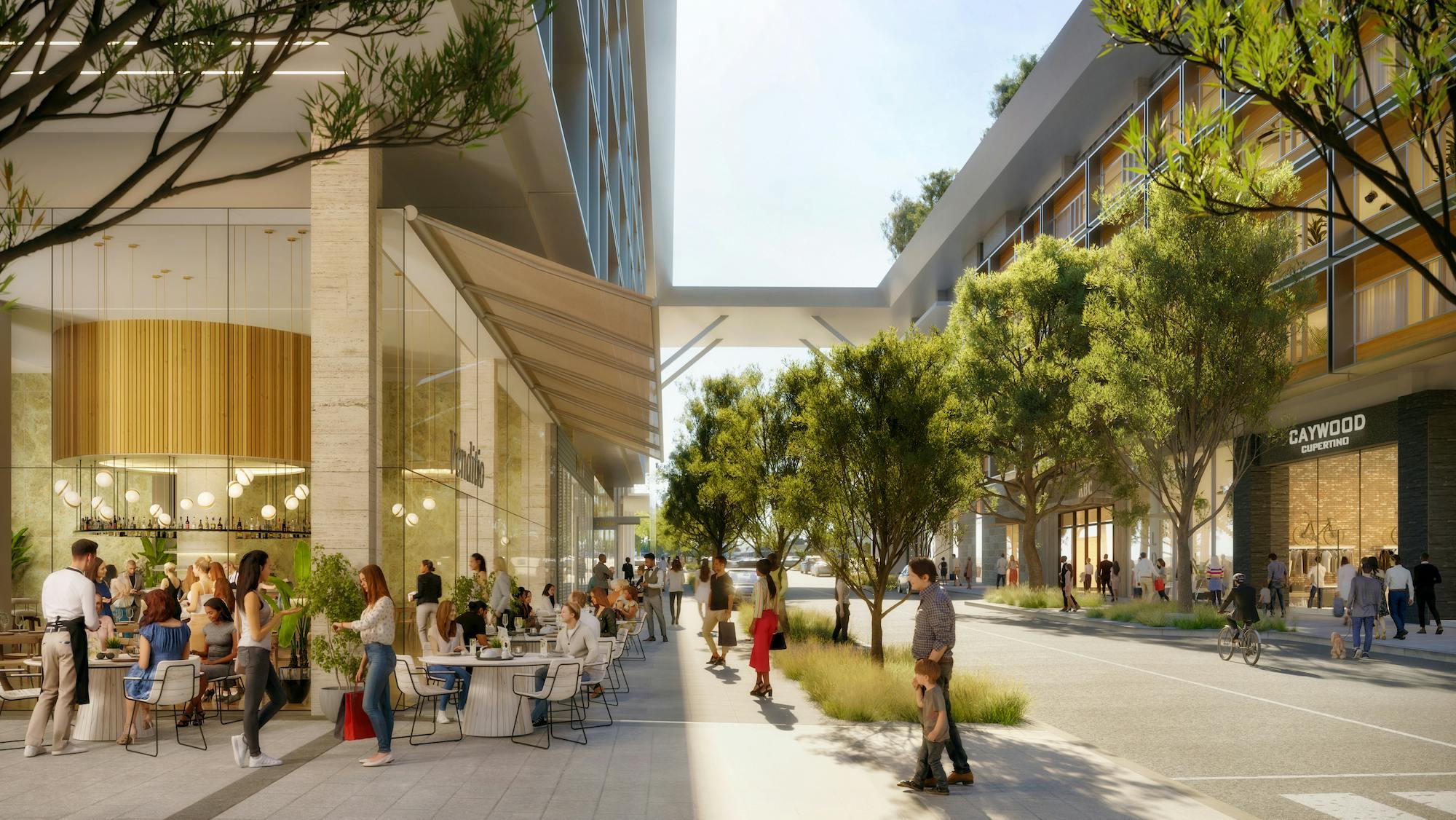 Featuring dynamic commercial districts that will form the new social heart of Silicon Valley, The Rise will offer a curated mix of flagship stores and forward-thinking boutiques, along with lively restaurants and eateries for every occasion.
Designed to elevate and enrich the urban environment in Cupertino, The West Plaza is an immersive public space for community events, cultural programming and next-generation entertainment venues.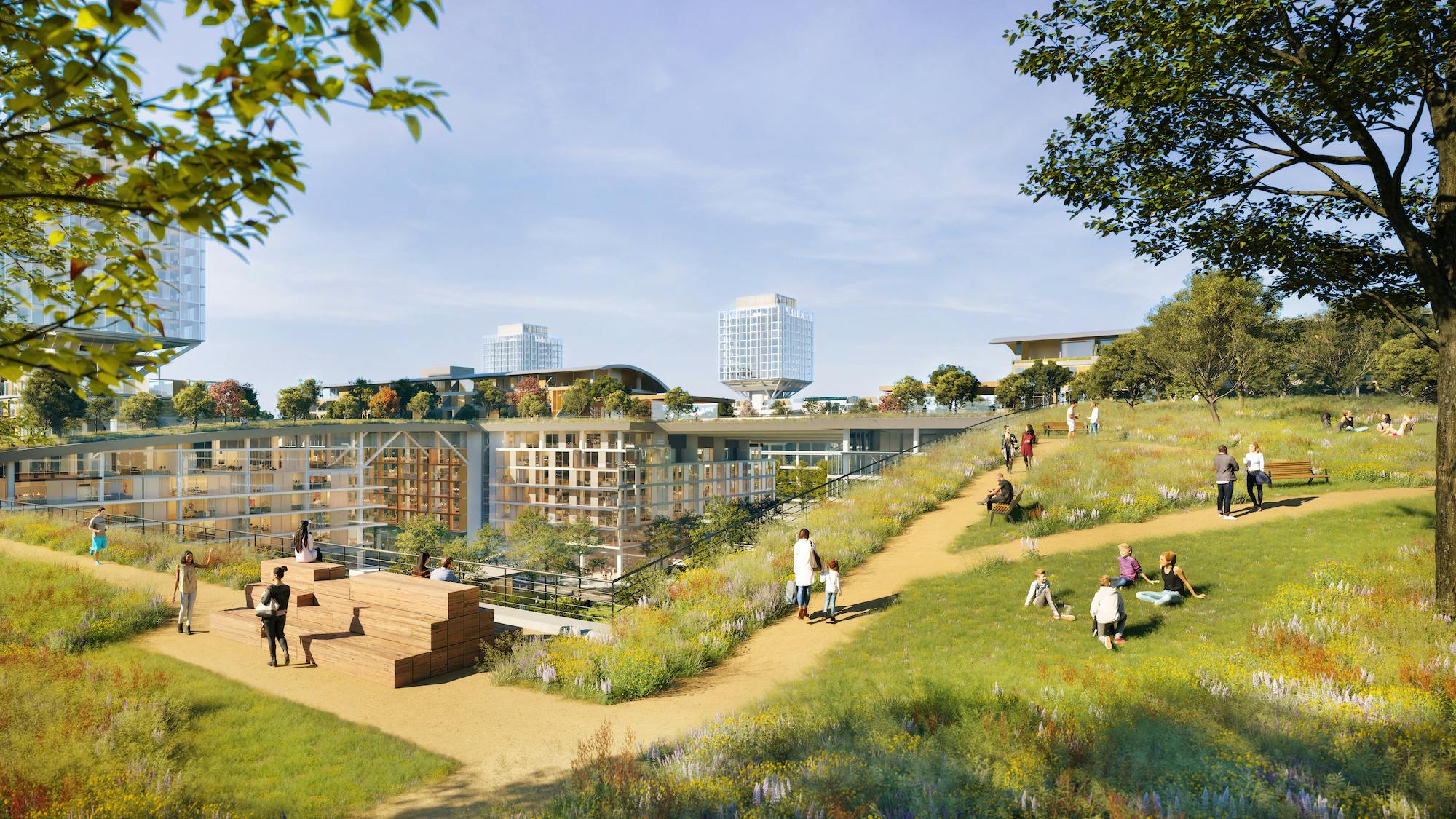 The Rise blurs the boundary between natural landscape, architecture, and cityscape, with 40 acres of open space integrating parks, playgrounds, trails, plazas and much more throughout the community.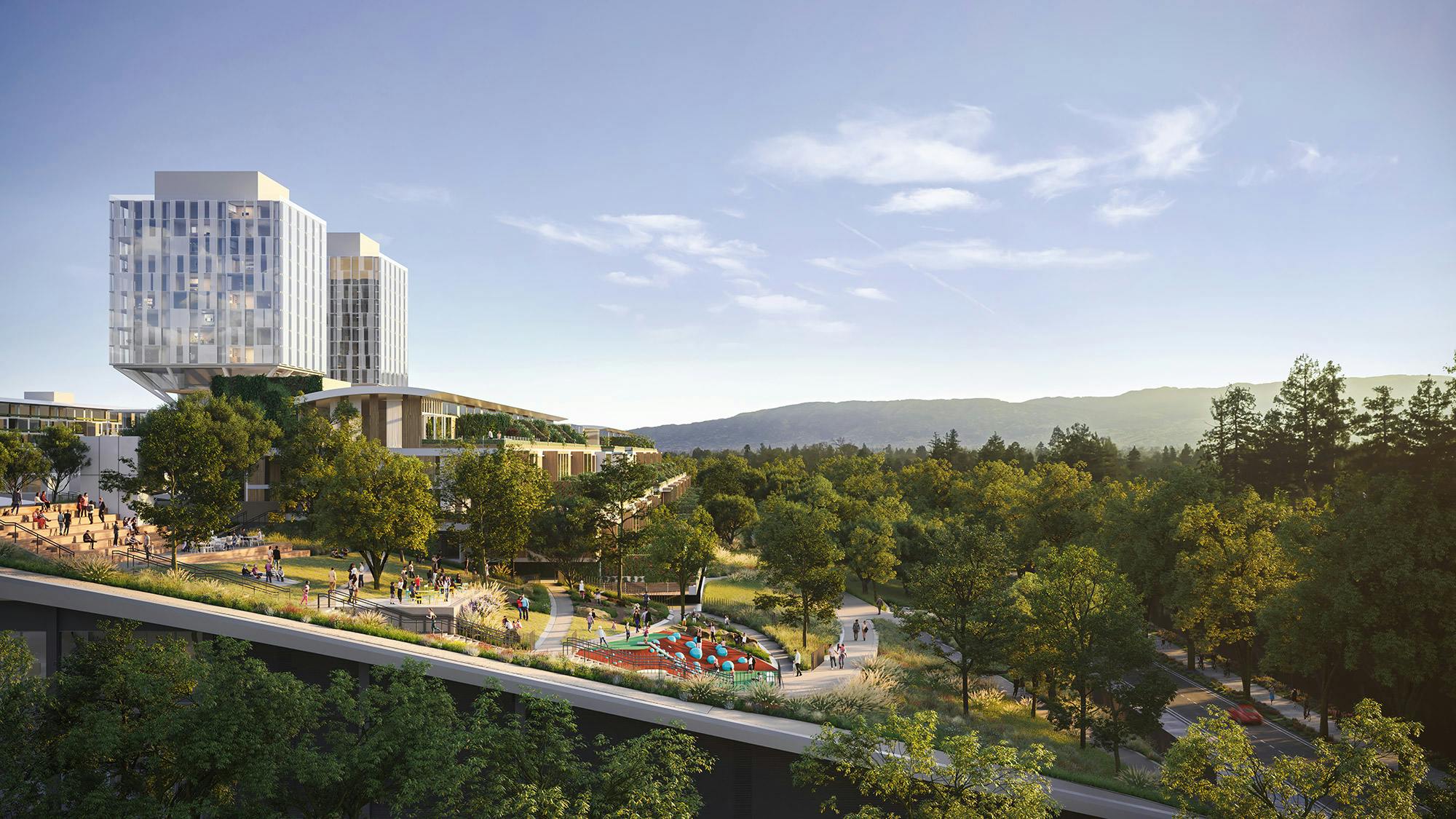 One of many outdoor areas designed to engage with the community, the West Perimeter Park features children's play areas, family picnic areas, recreational lawns, an informal amphitheater, trails and benches for enjoying sunset views.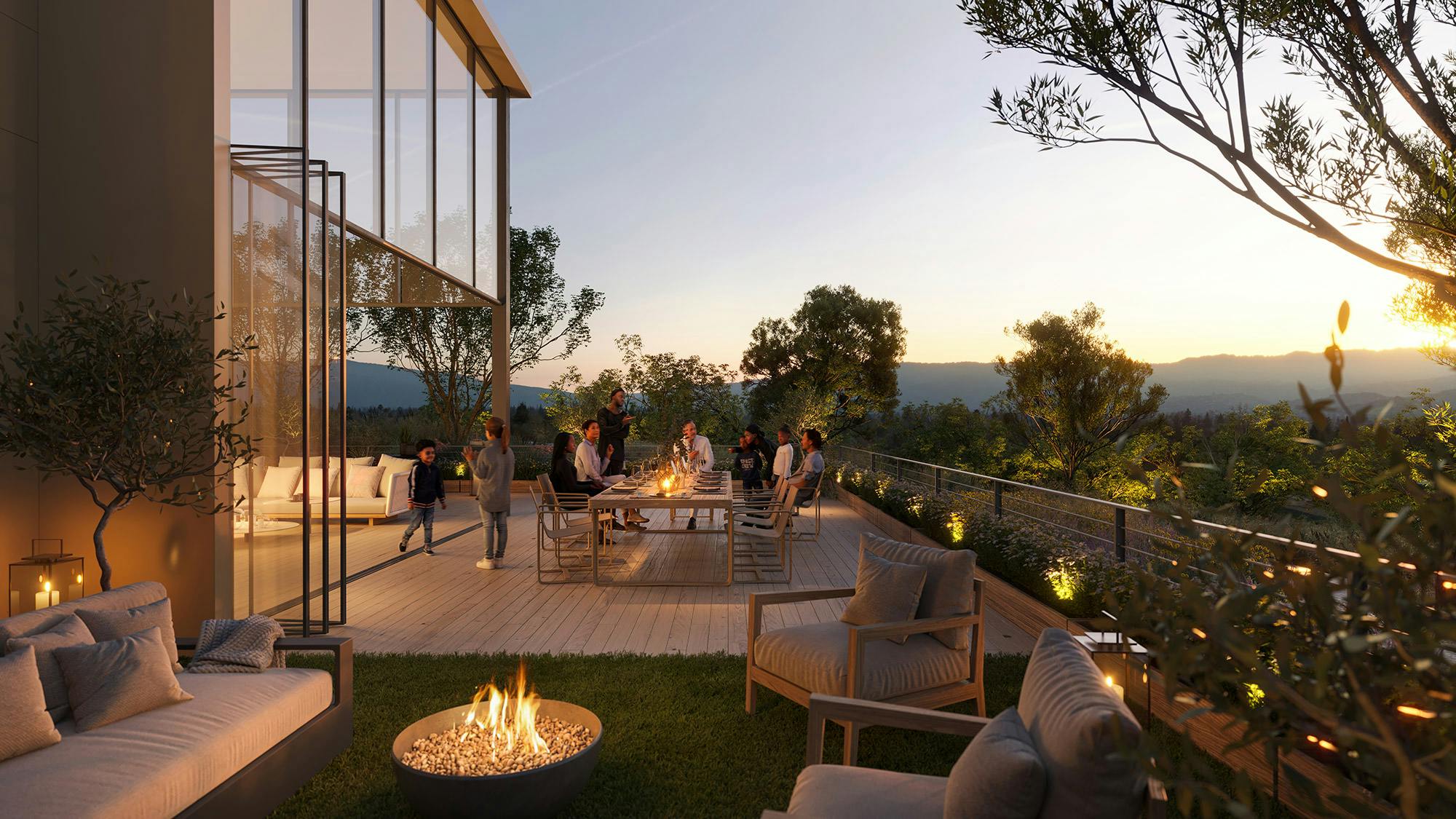 With over 2,400 residences catering to all income levels and lifestyles, The Rise has been thoughtfully designed to provide a welcoming new way to live, reflecting the spirit, diversity and innovation of Silicon Valley.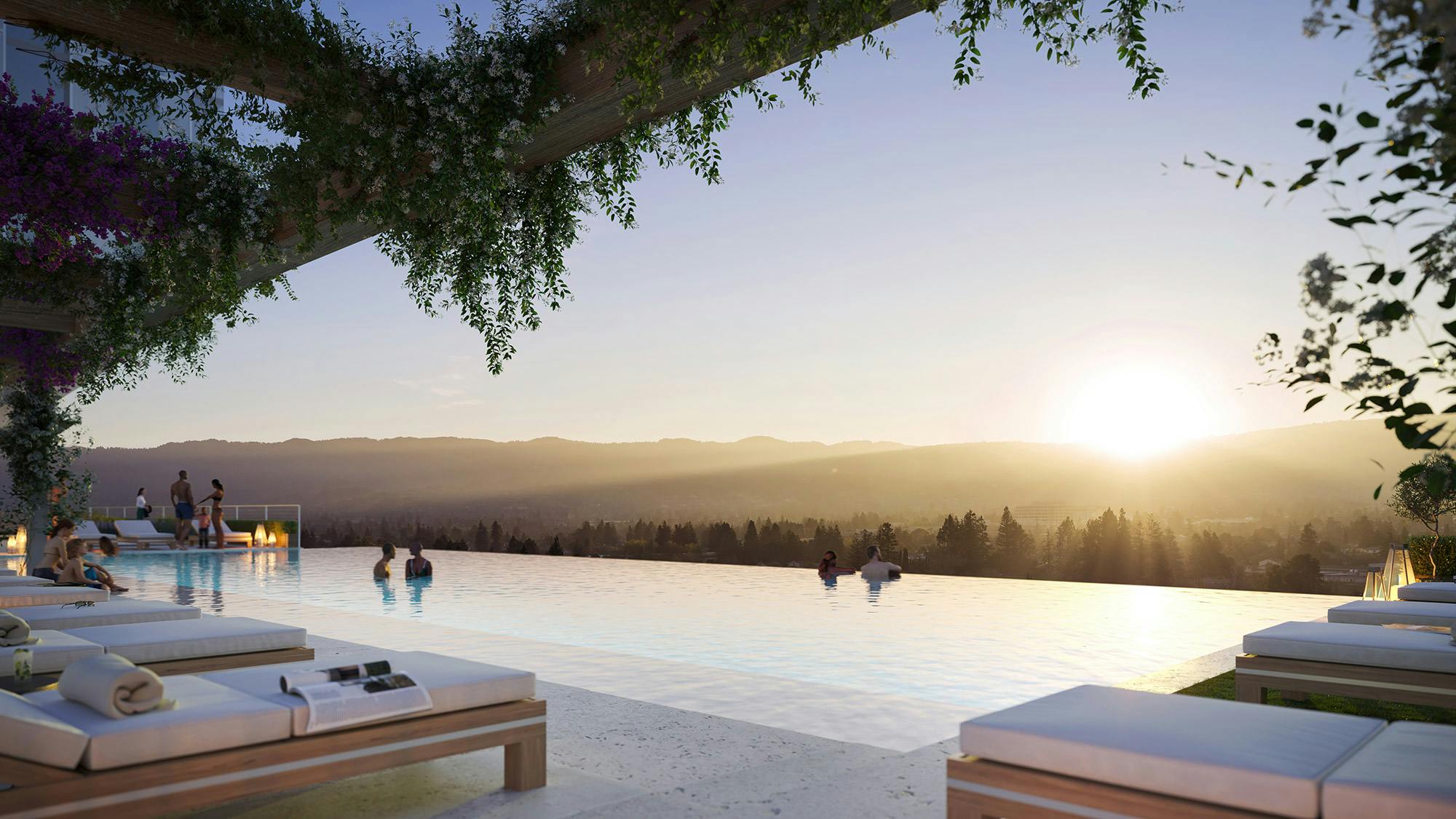 Residents of The Rise will have access to an array of wellness-inspired amenities, with private indoor and outdoor spaces for gathering with family and friends, creating community and living life exceptionally.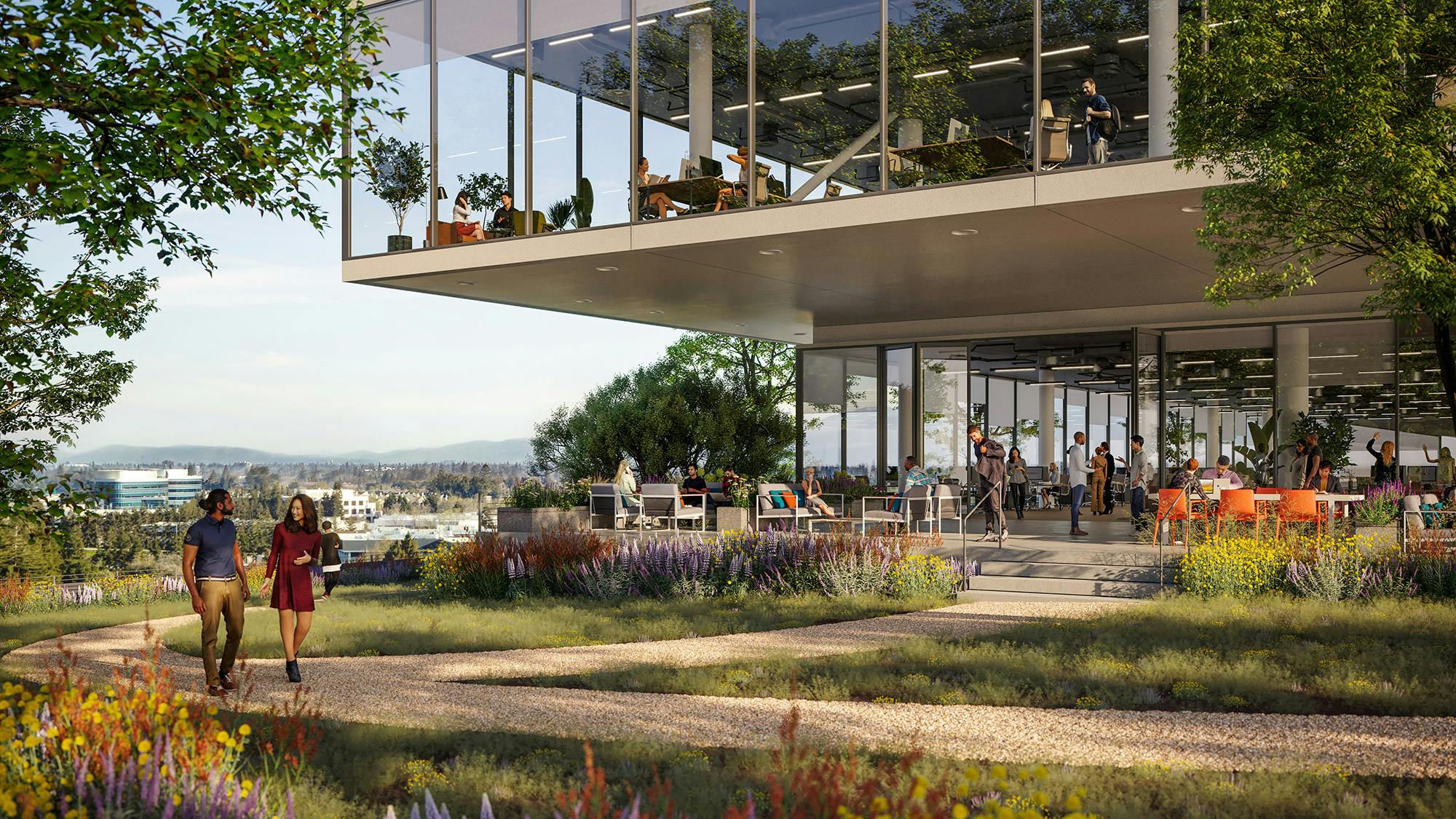 Built upon Cupertino's well-earned status as a global capital of innovation, The Rise will provide nearly two million square feet of Class 'A' office/lab space with an unparalleled set of amenities and direct access to the world's most pioneering workforce.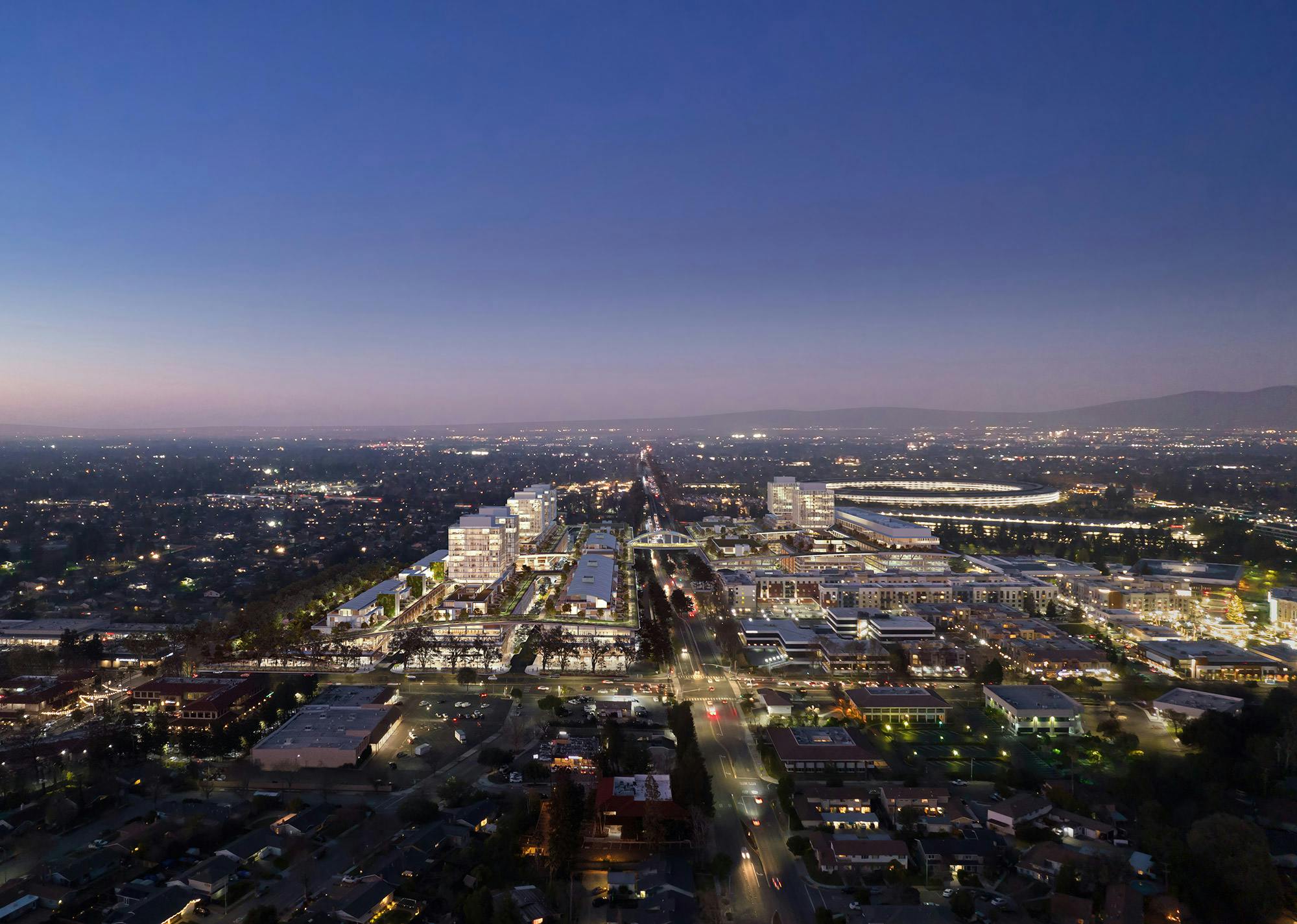 The Rise marks the beginning of a new chapter in California's history of shaping our future, one defined by new discoveries and thriving communities, where people live, work, prosper and connect with nature and each other.